Showroom
Our online showroom gives you an impression of our garden centre in Athlone. Check our fantastic garden centre, including all of the sections in Athlone. We show your our huge indoor and outdoor plants section, our beloved Irish gifts, the impressive Weber BBQ section, the massive outdoor living products section, and even more. Are you looking for an inspiring garden centre that has everything from garden to homeware and from BBQs to arches.
Indoor plants
We stock a large range of indoor plants at our garden centre. Do you want to brighten up your interior, give your living a tropical boost, or just add some nature to your home? We adore green plants, like:
Monstera,
Alocasia,
Kentia Palm,
Orchidea,
Aloe Veras,
and many more.
If you're looking for a green houseplant, big houseplant, flowering houseplant, or a beautiful foliage houseplant, visit Fernhill. Besides the popular and well-known varieties, we always search for speciality varieties that you've never seen before.
Match your brand new houseplant with flower pots from our indoor pottery collection. We offer glazed, glass, metal, and terracotta pots in trendy seasonal colours. If you want to repot your houseplant, we recommend choosing a pot that is 20% larger than the previous pot.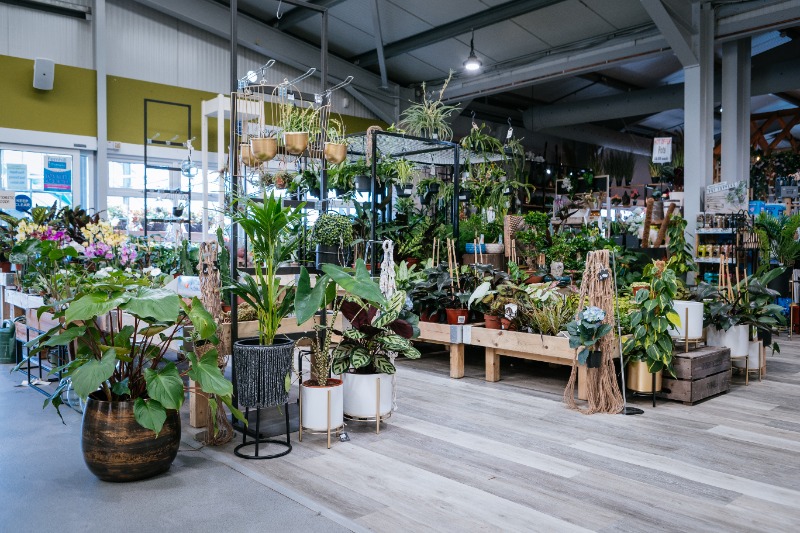 Outdoor plants
If you visit our garden centre in Athlone, you will be amazed by the size of our outdoor plants' section. Discover our seasonal favourites, and brighten up your spring, summer, autumn or winter. Are you looking for some new garden plants to start landscaping, or are you a fan of hanging baskets? Whatever you may like, we stock everything from bulbs and seeds to trees and shrubs and everything in between. Whether you're a professional or a beginning landscaper, Fernhill is your garden centre for the most beautiful outdoor plants. Visit our garden centre for:
perennials,
annuals,
bulbs and seeds,
trees, shrubs, and conifers,
roses and climbers.
We always offer a seasonal assortment, which gives you the chance to give your garden year-round interest. Do you need any help by selecting outdoor plants? Our staff workers are always happy to give you some advice. They can help you out choosing the right garden plants for your garden.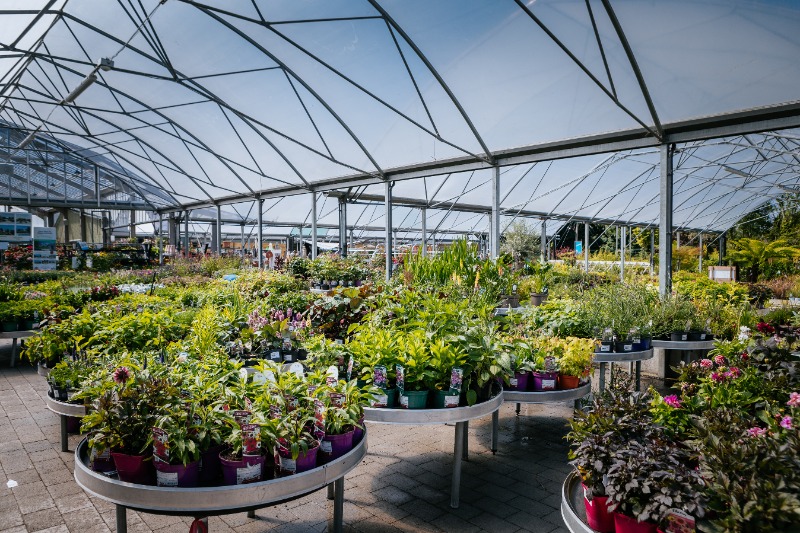 BBQs
We stock a massive range of BBQs to push your outdoor cooking skills. Become a professional outdoor cook with the best BBQ equipment from our barbecue section. We offer:
Charcoal BBQs
Gas BBQs
Smoke fires
BBQ Brands
We sell the most well-known BBQ brands in Ireland like Weber">Weber and Grillstream BBQs. If you want to buy a new barbecue but you are still in doubt about which model, we recommend you to visit our garden centre. Our BBQ department stocks plenty of different BBQs that you can feel, try and experience. Besides BBQs, we also have tons of BBQ accessories to ease the job and make barbecuing even more fun. Check out our BBQ accessories, like thermometers, pizza paddles, rotisseries, brushes and scrapers.
If you want to know more about the latest trends on barbecuing, please ask our team. They know everything about grilling, steaming, slow-cooking, smoking and more.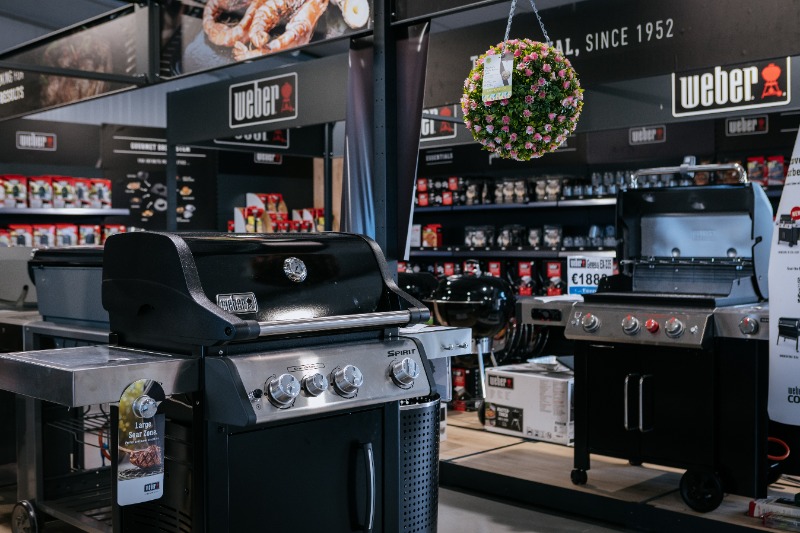 Gifts
One of our most beloved sections at the garden centre is our Gifts department. We stock a wide variety of different gifts, presents and living decorations. If you visit our garden centre in Athlone, you will be amazed by the size of our Gifts department. Walk around and discover the newest trends on candles and diffusers, ornaments, interior styling and clothing. We change our assortment on a monthly basis, so you will always have the latest items from the season. Choose a gift for a friend or treat yourself with a new candle, plaid or handbag. Here are a few of the gifts brands we sell at our garden centre:
Karen Sampson
Tipperary Crystal
Celtic Candles
You can find all different kinds of gifts, such as artificial flowers and plants, beauty products, candles and diffusers, florist supplies, homeware and fantastic work of well-known Irish Artists. You can find a glimpse of our large range in our webshop, but if you want to explore our complete assortment, we invite you to visit our garden centre in Athlone.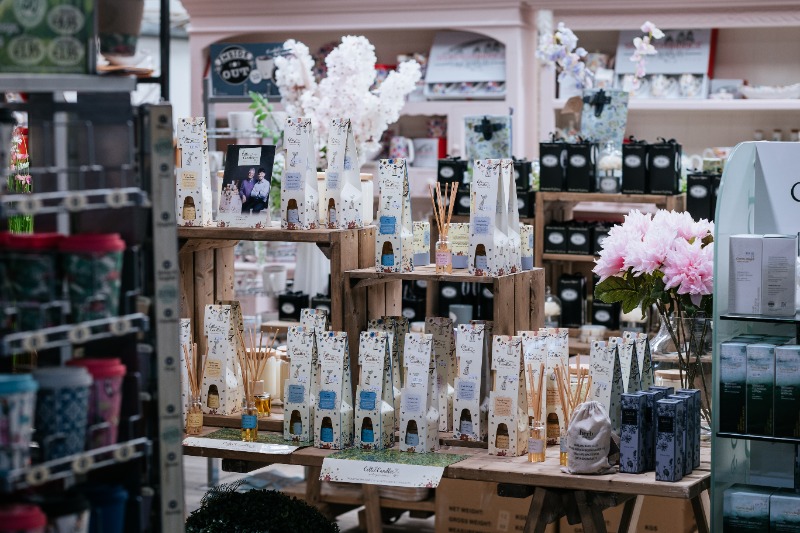 Outdoor Living
No matter which season has come, our Outdoor Living section always suits your needs. If the sun is burning and you want to provide your garden with some shade, we offer you a great assortment of parasols. If you want to enjoy a cold winter evening under the canopy with a firepit, you should visit our garden centre in Athlone. Discover our wide range of garden furniture, furniture covers, outdoor rugs and cushions and outdoor heats and firepits. Here are some of the greatest brands we sell at our garden centre:
Alexander Rose
Extreme Lounging
Kaemingk
Kettler
Leisuregrow
LifestyleGarden
and many more
Try a brand new garden sofa, imagine yourself and your family dining at a trendy garden dining table and protect all of your new items with top-quality furniture covers.