Visit Fernhill
Take your time as you take a look
It's all about strolling, meandering, chatting and imagining. Visiting Fernhill is an experience to be savoured, not hurried. So whether you call in for some garden bits and bobs, a gift, a coffee or something bigger, take your time. Fernhill is an oasis, not a pitstop…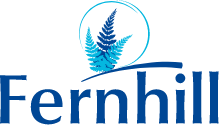 Opening Hours
Monday

09:00 - 18:00

Tuesday

09:00 - 18:00

Wednesday

09:00 - 18:00

Thursday

09:00 - 18:00

Friday

09:00 - 18:00

Saturday

09:00 - 18:00

Sunday

10:30 - 18:00
Show all opening hours
The Garden Centre
Make it beautiful, bountiful and bursting with colour, character and charm. Your garden is a living room in every sense – and at Fernhill, you'll find everything it needs to stay healthy and happy.
Savoury Fare Restaurant
The award-winning restaurant Savoury Fare Athlone at Fernhill has been serving up tasty treats, delicious dishes and cakes and coffees and a firm favourite for breakfast, brunch and lunch.
Home Store
For all your need-to-haves, nice-to-haves and absolutely-must-haves… Fernhill is an Aladdin's cave of goodies for you, your home and your loved ones.