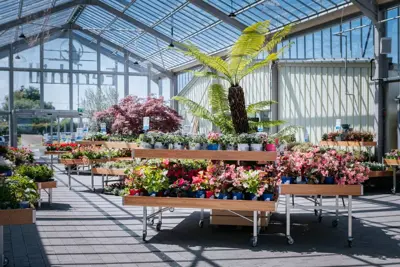 The June Bank Holiday is on the way and what better way to enjoy the long weekend than relaxing in a stylish garden? It's the perfect time to get prepared for summer. Here at Fernhill, we have everything you need to give your garden some tender loving care and have it looking perfect for the Bank Holiday weekend. From preparing your bedding for planting beautiful flowers to adding those finishing touches with relaxing garden furniture and styling, at Fernhill we've got it all.
---
Great Garden Offers this Bank Holiday
---
Shop in-store or online now!
Garden Preparation
Having the right garden tools is essential for showing your garden some love. Prune roses, rake the lawn, cultivate the bedding and much more. Fernhill offers professional garden tools for both amateur and professional gardeners!
Flower Seeds and Bulbs
Allow your garden to bloom and blossom by planting bright and beautiful flower seeds. Turn your garden into a colourful space with delicate scents and happy thoughts. From Lavender to Dahlia's, we've got whatever you need!
Garden Furniture and Styling
Add those extra touches to your garden with some beautiful garden furniture and garden styling features like water features, solar lighting and much more! Decorate your garden to perfection and fall in love with the ambience of your new garden!
Visit Fernhill during the Bank Holiday weekend
We're open for the June Bank Holiday weekend. No plans yet? Visit us in Athlone and decorate your garden with new garden accessories, while the kids are playing on the playground. Please find our opening hours on the contact page. We look forward to welcoming you and wish you a fantastic June Bank Holiday weekend.