COVID-19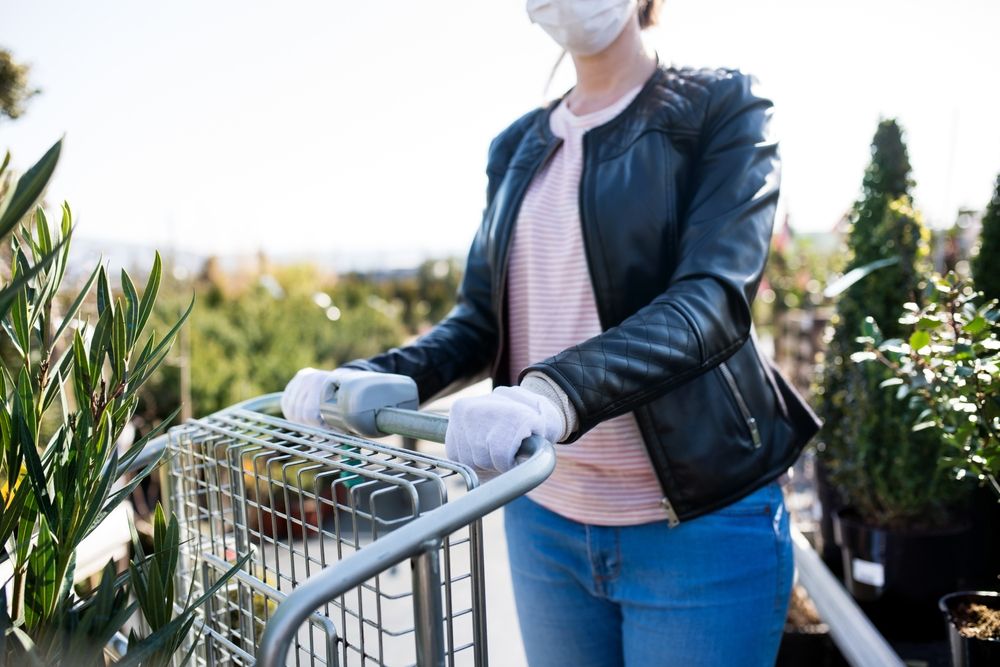 Fernhill Garden Centre COVID Guideline Information
As we are still dealing with the Corona crisis, we kindly ask you to follow the rules in our garden centre. At any time, the health, safety and wellbeing of our customers and team members are our utmost priority. We must do the right thing by the communities we live and work in to help mitigate the spread of COVID-19. We have implemented stringent procedures and taken the necessary steps as part of the Government Return to Work Protocol and the latest Public Health Advise.
New way of shopping at Fernhill
We have introduced a new one-way system. Our old entrance is now an exit only. You cannot enter the garden centre via the old entrance.

You will enter the garden centre through our new building where we will ask you to collect a sanitized trolley and join the queue to the plant area.

We will be limiting the number of customers in the garden centre to secure safe shopping. Please follow the signs for the one-way system.

Please do not arrive in groups as we will only be allowing two people max per household into the centre at any one time. As you understand, this goes against our family-friendly ethos here at Fernhill, but for the moment this is what we have to do.

The Savoury Fare Restaurant will be open for taking away service.

Our staff is our family, be kind and be patient, as we all get used to the new system of garden retail. Unfortunately, we will have to restrict consultations to a minimum and please wear a face mask when approaching a member of staff.

Regrettably, our planted container refill service will not be available at this time due to COVID restrictions.

For our "vulnerable" and "at-risk" customers, we have allocated every Tuesday and Thursday from 9 am to 11 am as their time to shop with us. If you don't belong to this group, we kindly ask you to visit us at another time.

Our playground is not open to the public at this time. Hopefully, we will get there as other phases get introduced.

Please note our 2-metres physical distancing signage and locations of hand sanitizers, our screens and trolleys are sanitized throughout the day. Our toilet facilities are available for customer use, remember the hand hygiene etiquette.

Please plan your visit. A list is a great way of getting your gardening requirements. We also ask you to limit your browse in store to allow next customers in.
Thank you for taking the time to read this. These are strange times. We are delighted to be able to serve you again in a safe and inspiring environment.
Keep safe, keep gardening,
The Fernhill Team