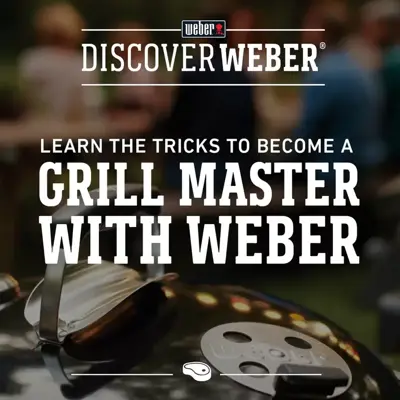 Barbecue season is well and truly upon us. We've got the perfect event to help you brush up on your barbecue skills.
Learn to cook the Weber way at our FREE Discover Weber In Store cooking demonstration which is happening on Saturday 14th May and Sunday 15th May! The event will run from 11am – 3pm in store here at Fernhill. You'll learn valuable skills while also tempting your tastebuds with the delicious meals that are being prepared by our Weber certified chefs on the day. The tips and tricks that you'll learn on the day will take your grilling skills to the next level!
One of the expert Weber grill masters will be here on the day to show you how to create the perfect Steak, Pizza and Bread and Butter Pudding every time! They'll be passing on their hints, tips and tricks ahead of the BBQ season! Whether you're a BBQ beginner or a seasoned chef, you're sure to pick up some useful tips and tricks to level up your grilling game.
If you're looking for a professional barbecue, Weber is your brand. With all kinds of different barbecues available, they have a BBQ for everyone. From charcoal BBQs to gas BBQs and special smoke fires. Weber barbecues can be used at any time of the year. Enjoy outdoor cooking with a gas BBQ, which you can easy lit and instant use.
While you're here why not pick out your perfect barbecue and enjoy 25% OFF barbecue accessories when you buy a barbecue in store, this weekend only. Terms and conditions apply. Our team members will be on hand to provide you with expert knowledge on all your barbecue and barbecue accessory needs.
There is no need to book, just drop in and enjoy the cooking. We look forward to seeing you all there!
If you want to take your barbecuing skills to the next level why not try your hand at one of our Weber barbecue cookery courses. Join our 2-hours hands-on cooking course and be amazed at the mouth-watering dishes you can produce under the expert guidance of Certified-by-Weber Chef Mark Doe. Tickets available online now.