Landscape and Design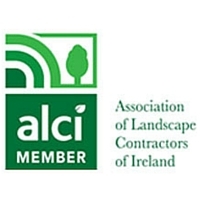 Fernhill Landscapes
Operating out of Fernhill Garden Centre in Athlone, Fernhill Landscapes is a family run certified landscaping contactors. Established in 1984 from humble beginnings, the business has grown to become one of Ireland's most respected and renowned landscaping contractors.
Fernhill Landscapes is a long standing member of the Association of Landscape Contactors of Ireland (ALCI) and is committed to providing the highest quality service possible to their customers.
The firm is highly recognised and accredited among the Irish landscaping industry having recieved multiple awards and certificates from the ALCI and Bord Bia for work completed throughout their history. With over 32 years in business, Fernhill Landscapes has established strong industry connections and a sourcing network with nurseries that not only spans Ireland, but also across Europe and further afield.
Fernhill Landscapes offer a one stop shop for all your landscaping design and construction needs. The firm specializes in Private Gardens, Commercial Landscaping, Grounds Maintenance, Residential Landscaping, Local Authorities, Sports Grounds and Tree Services, offering tailor made solutions to match all budgetary needs.
Among the services offered include; Professional Consultancy, Project Planning, Hard & Soft Landscaping and Special Features Design.
Please don't hesitate to contact us directly on 09064-75574 or via email at info@fernhill.ie