Grounds Maintenance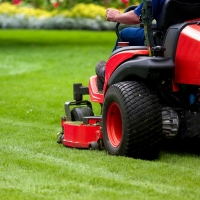 A companies grounds are a reflection of the companies brand and an extenttion to the physical workplace, therefore it is essential that a companies grounds are well maintained and visually pleasing. Well maintained surroundings are also important for employee health, wellbeing and overall job satisfaction.
Fernhill Landscapes provide an extensive maintenance service to ensure clients grounds are kept to the highest standards.
Maintenance plans are site specific, each client will have specific needs and requirments which Fernhill will assist in identifying and designing a taylored maintenance plan.
Services provided by Fernhill Landscapes include;
Lawn care
Winter services
Shrubs & tree maintenance
Weed control
Hard landscaping maintenance and repair
Litter control
Planting
Current maintenance customers include business & retail parks, pharmaceutical grounds, sports grounds and private gardens. The firm also have experience working with hotels, residential estates and local authorities.
For further details regarding grounds maintenance services, please contact Austin on 0872587316 or email austin@fernhill.ie.